Past
Code Copenhagen, DK
stand E Nord 005
Bella Center
08/31/2018 - 09/02/2018
opening 08/30/2018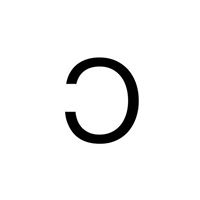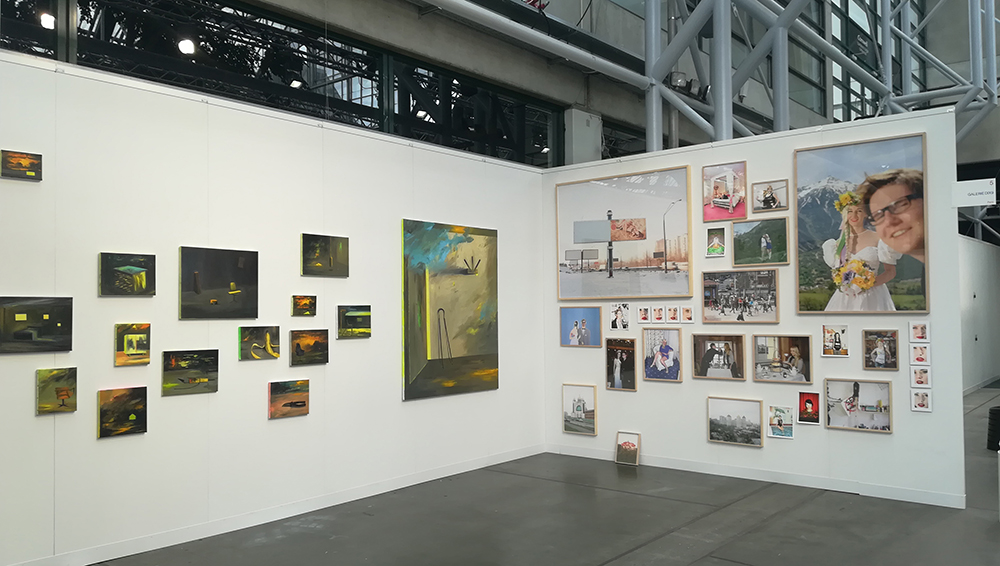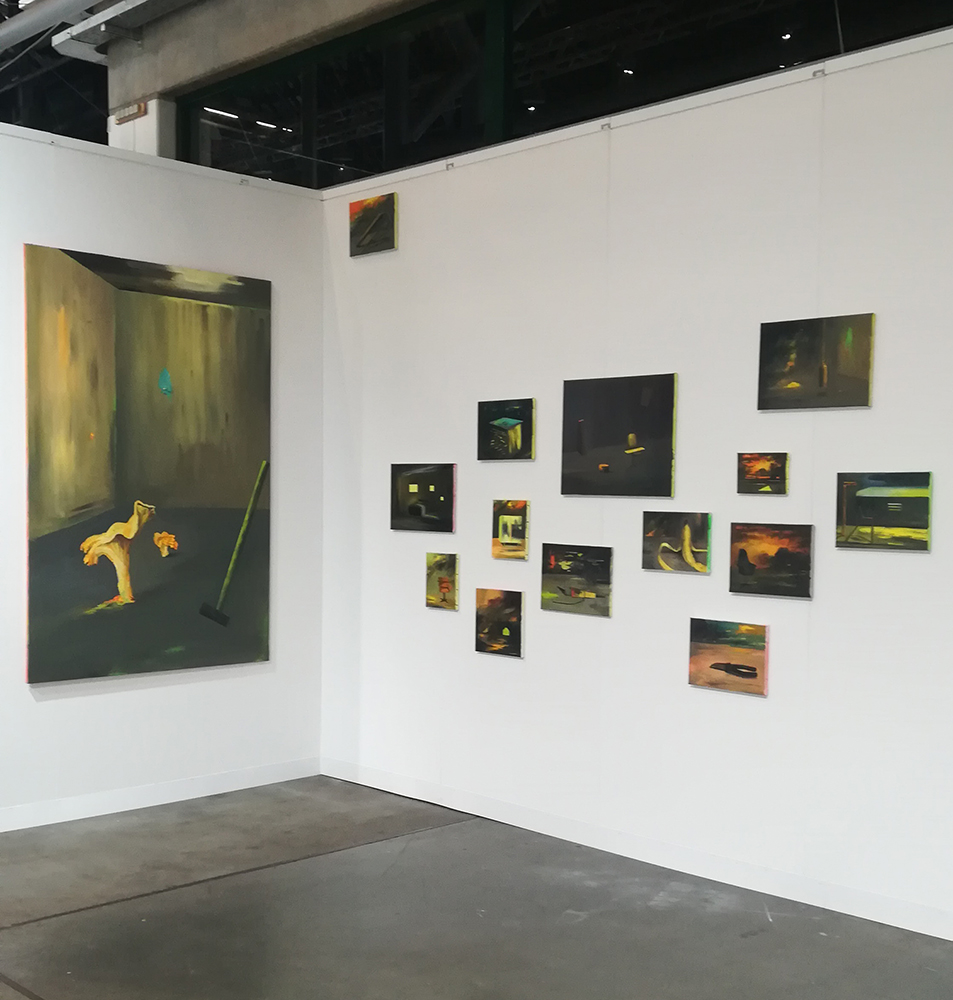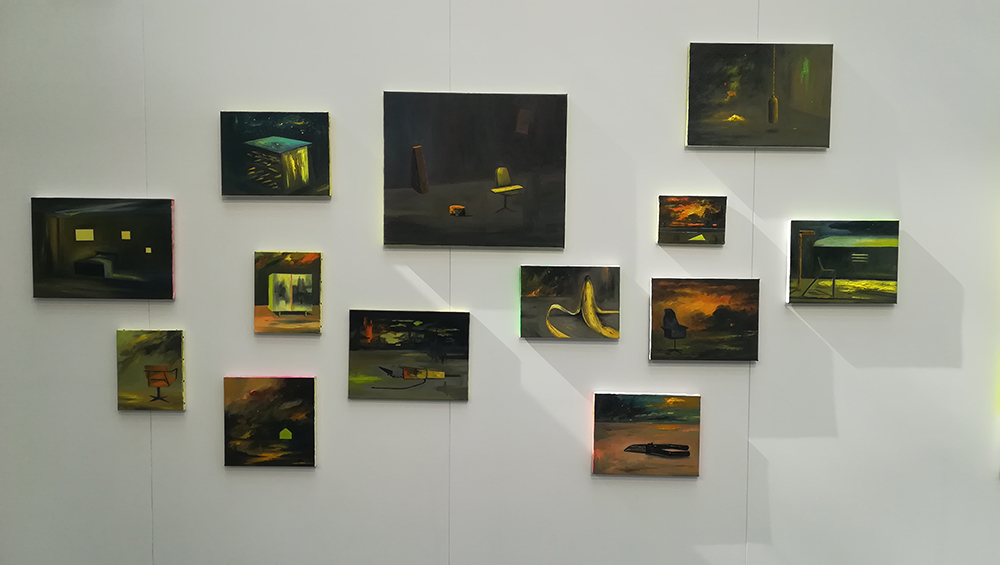 Press release
New personal mythologies
with Karine Hoffman and Romain Mader

The dialogue between Romain Mader pictures and Karine Hoffman paintings opens perspectives about the artist relationship to its own history. The booth display creates a dialogue with rhizomic narratives, considering the works as documents, as truth of a possible story at the margin.
Mader considers fiction and the mise-en-scène of himself through cultural and political issues: sex tourism and male domination. The representation of his identity, in unprecedented situations mobilizing self-deprecation and a lack of distancing in relation to the image itself, provokes the squeaky laugh and attachment to the character he embodies: an another himself. Meanwhile Hoffman paintings suggest a neglected action, like a theater scene just abandoned by the actor. Her Polish roots are the place of a permanent heterotopy (Foucault) of indirect memories upon her family. The narrative figuration of her paintings is part of the history of twenty century painting (Lüpertz, Golub). It echoes the litterature of Mittel Europa (Magris) as well as the authors of absurd and phantasmagoria in Eastern Europe (Schulz, Kafka).
Those two personal stories invite to find in oneself the strength of fiction and believe in one's own personal mythologies.